I'm pleased to announce the release of my newest children's book, That Doesn't Belong Here! In this illustrated children's book, a little girl visiting her grandparents finds many things out of place and, one by one, returns them to where they belong. At the end, she finds herself in the backyard where her grandparents have a special treat waiting for her.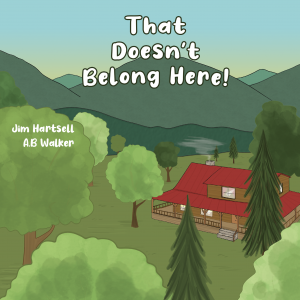 It is available here on Amazon.
This brings the total number of children's books in my catalog to five, which by coincidence matches the number of grandchildren in my family. My daughter-in-law is due to deliver number six any day now, so there's probably one more book coming in the future.